Create Strategy
Those who fail to plan, plan to fail (Benjamin Franklin).
I believe it is vital to do some basic business strategic planning annually, to answer the big questions that will help guide our decision making and provide focus throughout each year. We should do this business strategy work at an organisation and at a personal/professional level. Strategy contains many dimensions: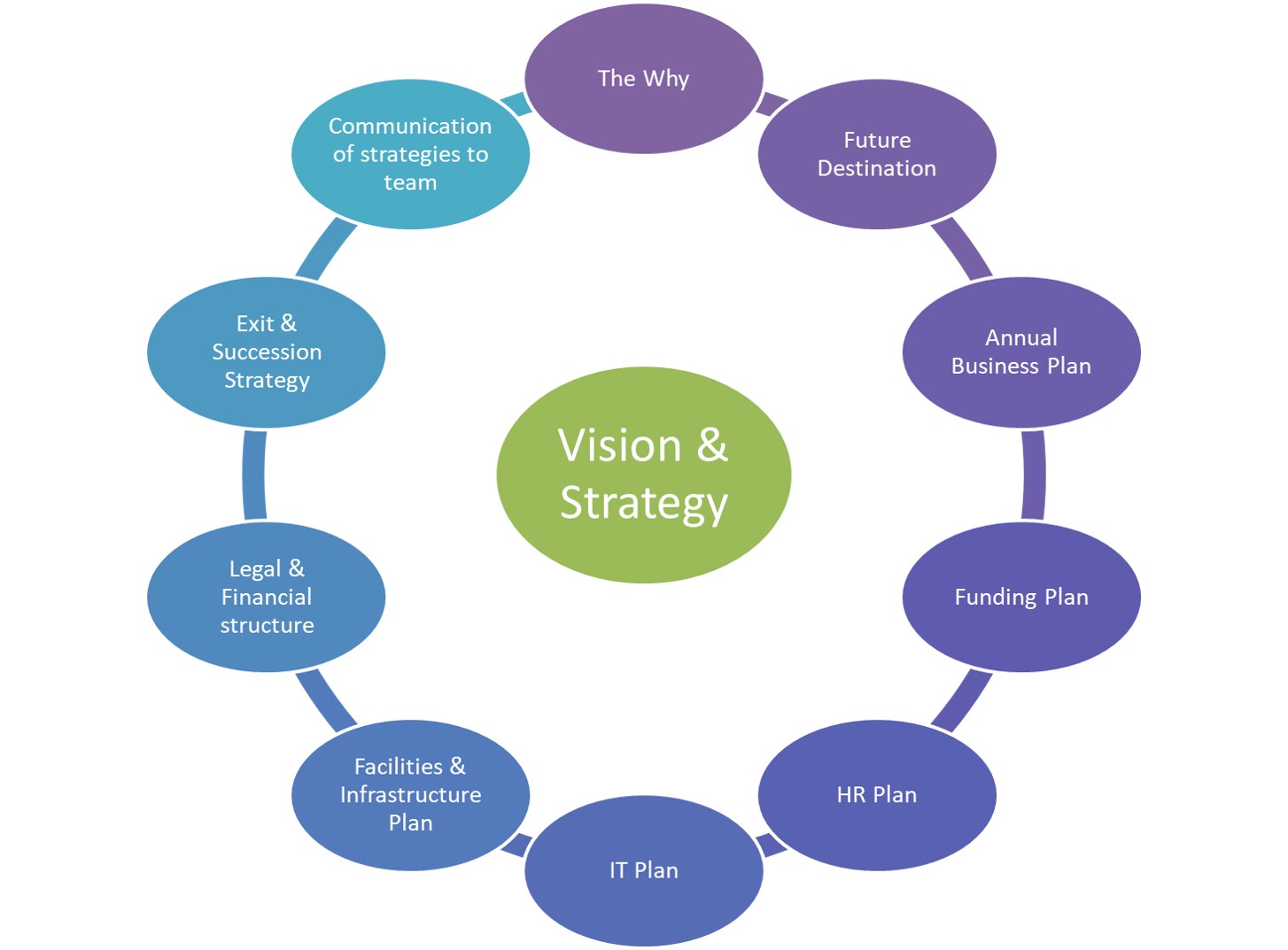 Here, we talk only to matters relating to the organisation:
What is the Vision and Values for the organisation in 20xx(+3 years)? What will we be celebrating at that time? What will have been achieved?
What is the Strategy and Plan to deliver the Vision?
What is the Business Model and how will that have changed to reflect the changes in industry, the web, customer segments and needs, product and service offerings, innovation, and our business ownership aspirations?
What are the critical few priorities for the current 12 months, and their associated milestones or measures of success?
The key elements of Business Strategy include: